Coal Bin Bros. News: Fair and Balanced (hello, lawsuit!)
---
10/03/11: Full Contact BINGO™
is (finally) retail ready!
If the pile of angry fan me is any indicator (and I know it isn't, because I just made that up) our legion of devoted, yet hygenically-challenged fans have been chomping at the proverbial bit (not enough horse-related metaphors out there) for this album. Well, put your money where your mouth is and BUY it, already! You'd be a fool to trust us, but you know you can trust these legitimate retailers! It's not a bad acid trip, it's Full Contact BINGO™!
BUY IT:
CD BABY Amazon iTunes DIRECT ORDER
---
5/21/11: What's done 'n' whats in da works!
Dig it, folks! A solo album by Nately is done and retail ready (with guest spots by none other than Zippy and Matty-O) AND as if that weren't enough to satiate your insanity-bone, the Coal Bin Bros. have sent the ridiculously expansive FULL CONTACT BINGO™ off to the remastering plant! Ye gods! Check the relevant links at the top of yo' page here to get the straight scoop!
---
3/12/10: Denny Laine enthusiastically accepts Coal Bin Bros. CDs, likes name, digs "vibe"

I'm pleased to report that THE Denny Laine is one swell bloke who likes the name of the band, digs the vibe, and promises to check out the CDs we threw his way. Huzzah! Sorry for the rubbish quality of the photo, but the point remains!

---
3/11/10: Denny Laine is in our ears 'n' in our eyes
Nately and Zippy aka 2/3rds of the Coal Bin Bros. are off to Ohio today to see former member of the Moody Blues, Wings, and solo star in his own right, Denny Laine. Mr. Laine has generously offered to "check out" the band and even said he likes the name. So, we are going to hand-deliver copies of our first two albums to him (Barred For Life, Funeral Album) and see what happens. If he ditches us this message will be gone before the day is out. On that note, since we gotta go, we gotta GO NOW!!! Get it?

---
3/04/10: Nately solo album in progress
Fear not folks, your favorite comedic-progressive-folk-rock trio is not falling to pieces! Due to his lack of a wife and real job Nately has decided to slap a solo album together, bringing you even more stupidity, wacky songs, mellotron madness, crushing cynnicism, and kazoos! WOO!!! Dig the work in progress on the RPM Challenge Jukebox page and stay tuned for a slightly more professional final copy!
---
11/12/09: Full Contact BINGO™ video unleashed!
Hold on to your colostomy bags, folks! The Coal Bin Bros. are back with the wacky video to end all wacky videos! Watch in awe as octogenarians go ape at the local bingo hall! Watch it on our VIDEOS page, or pop on over to our Youtube page!
BINGOOOOOOOOOOOOOOO!!!!!!!!

Coal Bin Bros. - Full Contact BINGO™
---
8/28/09: Succession review on PiercingMetal.com

The Coal Bin Bros. got a rather positive mention for their performance on Succession: A 30th Anniversary Tribute To Dynasty from Ken Pierce of Piercing Metal.com: New York's Definitive Metal Resource! It's settled folks; the Coal Bin Bros. ROCK! Check it out...and ROCK ON *devil horns sign*!!!!
http://www.piercingmetal.com/cd_various_succession.htm
---
7/12/09: Succession HITS THE STORES!

The Coal Bin Bros. would like you to know that Succession: A 30th Anniversary Tribute To Dynasty is now available on CD Baby, and will soon be available at:
The Coal Bin Bros. are present on the album, folking-up the Peter Criss song Dirty Livin'. Perhaps this promo video will get your credit cards in motion...
---
7/4/09: Video MADNESS!

The Coal Bin Bros. sure have gone off the deep end with the videos! Check out our brand-spanking new VIDEOS page on this site as well as our Youtube page and put a little love in your miserable life!
http://www.youtube.com/user/CoalBinBros
---
5/31/09: GO PENS!
The Coal Bin Bros., being the ravenous Pittsburgh Penguins fans they are, would like to wish their chosen team the best of luck in what will hopefully be a productive, and vengeful Stanley Cup showing.
---
5/30/09:

Full Contact BINGO

™ is simply coming along swimmingly!


---
3/17/09: Matt Walters Reviews the Funeral Album

Spade Kitty Records' CEO, Head-Honcho, musician, and all-around swell guy gives an in-depth review of the Funeral Album. Check out the Reviews page for the straight scoop!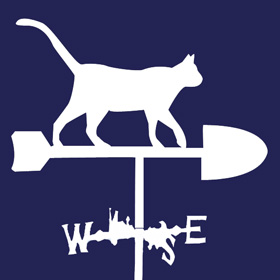 Read about Spade Kitty Records here: en.wikipedia.org/wiki/Spade_Kitty_Records
---
3/16/09: KISS THIS!


2009 marks the 30th anniversary of KISS' most popular and widely recognised album - Dynasty. To commemorate this anniversary, 9 artists from America, Europe and Australia have contributed their talents to create Succession: A 30th Anniversary Tribute to Dynasty.
Yes, folks, the Coal Bin Bros. have been invited to be a part of this wacky project, offering a folked-up version of the Peter Criss song "Dirty Livin'." Check out the official website and get your stimulus cheques ready for a major purchase as the album will be available for download via CD Baby on August 1st 2009 and from other digital distribution outlets such as iTunes, Amazon and Napster shortly thereafter!
Here is the offical site: http://www.dynastytribute.net/
Here is the wikipedia entry for the Dynasty album: http://en.wikipedia.org/wiki/Dynasty_(album)
Check it out, or die trying!
---
3/15/09: He's a Happy Dog *roop, roop, roop!*
The Coal Bin Bros. have a new hit smoosh single for you to hear! "Happy Dog" will be number one in your hearts, no foolin'! Check out our myspace page to hear it, or don't...but you'll regret it!
---
12/25/08: Holiday Greetings
The Coal Bin Bros. wish you a happy/merry holiday of your choice!
---
11/27/08: Thanksgiving Leads to Thanksliving!
Happy Spanksgiving to all you lucky shut-ins from the Coal Bin Bros. why not give thanks by buying our albums? We're pretty sure that's what Squanto would want you to do!
---
11/10/08: Everyone's a Critic
Review and rate your favorite and least favorite Coal Bin Bros. songs and albums at:
rateyourmusic.com/artist/coal_bin_bros_
---
09/27/08: CBB In Stores

The gift boutique formerly known as The Emporeum on Walnut Street in Sharpsville, Pennsylvania, has relocated across the street and is simply renamed DAN, which is a reflection of its enduring proprietor, Dan DeSantis.
Dan has "set up shop," and his official grand opening will be on the 27th. Coordinating with his gothic decor will be a stack of the newest Coal Bin Bros. release, The Funeral Album, one of the exclusives you'll find on sale at this small, but tre chic outlet. The band members will be present for a "meet the artist" affair whenever they decide to show up, at which point Dan's business will surely plummit.
---
The Funeral Album
This is a true album, intended to be heard from start to finish without interruption. It should be available in most of the outlets where you have found Barred For Life: iTunes, CDBaby, DAN, etc. Early 70's bluesy rock permeates much of this creep-fest, released just in time for the plague.
Dan DeSantis' thoughts after hearing a rough-cut: "If I had to describe it one word to someone, I'd say, 'Tommy.' This is very gothic..."